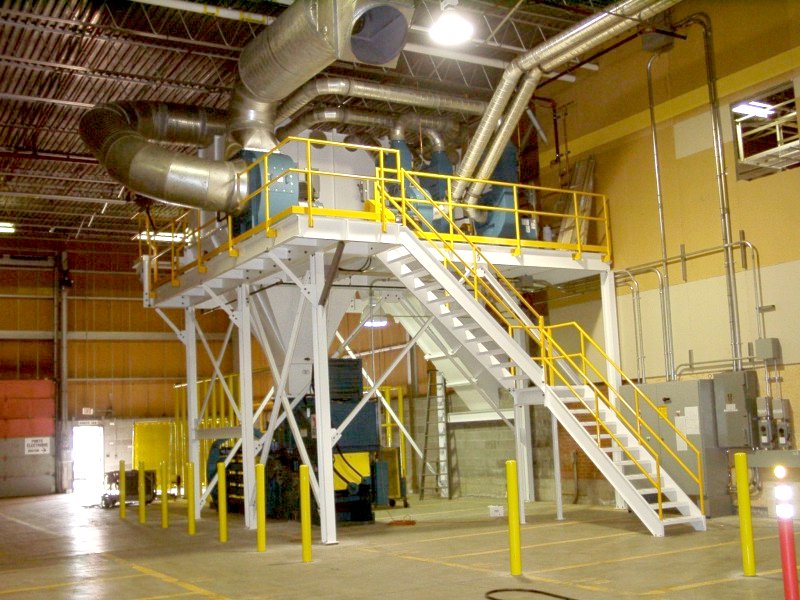 paper / board waste handling systems
Fully automated continuous duty "turn key" systems for the paper and paper to the mill and subsequent reprocessing. Designed and engineered to perform continuously with little maintenance, the Regenair classifiers function at 0 pressure at the point of paper discharge, thus containing the airborn dust particules. They also operate very efficiently outdoors in rigourous winter weather and are garanteed not to clogg; maintained by a continuous clean air blowback system, the filter elements require no maintenance and last for years.
Everyone in the industry knows how critical it is to maintain production at a continuous flow, and avoid any costly down time due to paper waste handling defficiencies. These classifiers are specifically designed to eliminate the loss of production due to system clogging and are not turned down at box transfers. Equipped with surveillance componants, the outdoor models using compactors advise the user of any oncomming buildup as well as container replacement; also, they do not consume expensive floor space and require absolutely no manpower. The purchase of equipment such as this, is really a long-term investment with an excellent return.
---